Receipt & Printer Management
Enable footer note on the receipt
If you wish to add in any footer notes at the end of your receipt, kindly follow the steps below:
From the main dashboard, click on the settings button on the top right of the screen.


You will then be directed to the settings dashboard.
Select Configuration from the sidebar menu on the left side of the screen.
Click on Printer & receipt.


Click on the Receipt Settings button.
Scroll down to view the option Adding footers.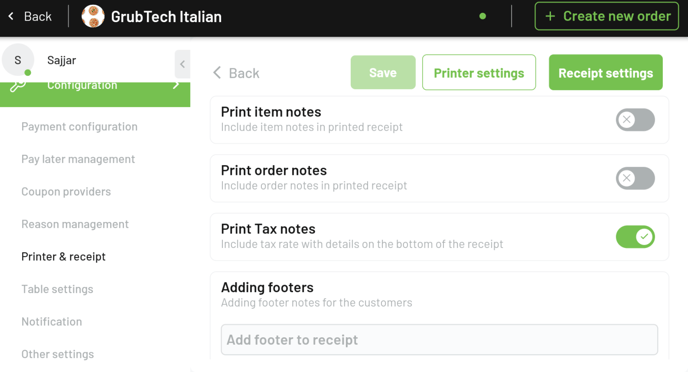 Enter the text you wish to add.
You have successfully added a footer.