To track the clock in/ out logs for individual staff and to generate a report, kindly follow the steps below:
Log in to the POS by entering your 4-digit pin.
Click on the settings button on the homepage dashboard.
Select Shift management from the side-bar menu.
Select All from the staff drop-down list menu.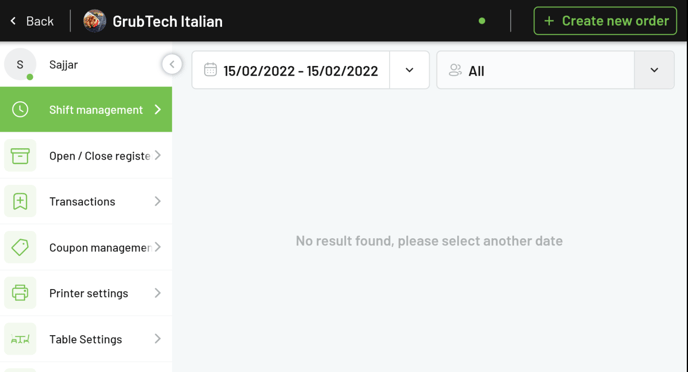 Select the duration of the dates that you wish to view (Today, This week, This Month).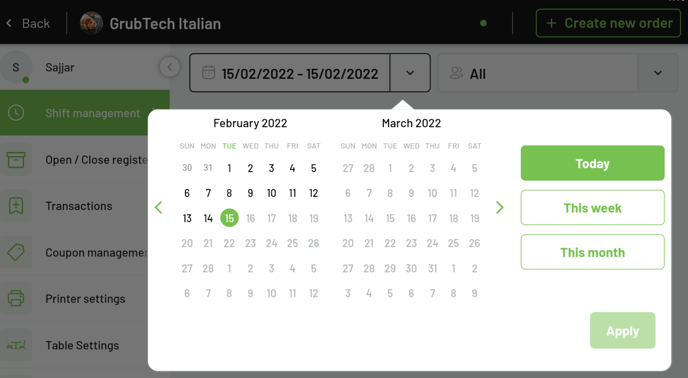 The shift summary report of all the existing staff will be generated for the time that was selected.
The Report will allow you to find the following information:
Staff member Name.
Clock In time.
Clock out time.
Duration. (Time between clock in and clock out)
Orders. (Number of orders that were closed by the specific staff during the entire shift)
Sales. (Sum of the total number of orders closed by the staff during the time of their shift)
Tips. (Sum of total tips that were closed by the staff during their shift)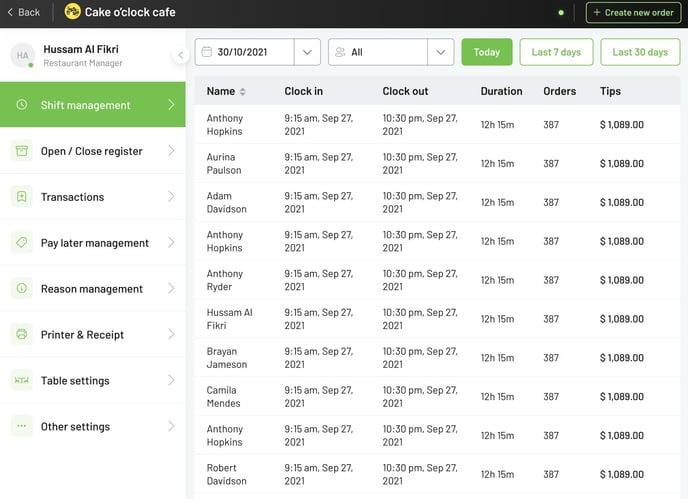 Please Note 💡: Only users with permission will be able to view and access the shift management feature from the settings drop-down menu, so only users such as managers etc. will be able to access this information and make any changes to it.