Change a Brand Name
If you wish to change a brand name, kindly follow the steps below:
Go to the Settings tab and choose the subcategory Brands.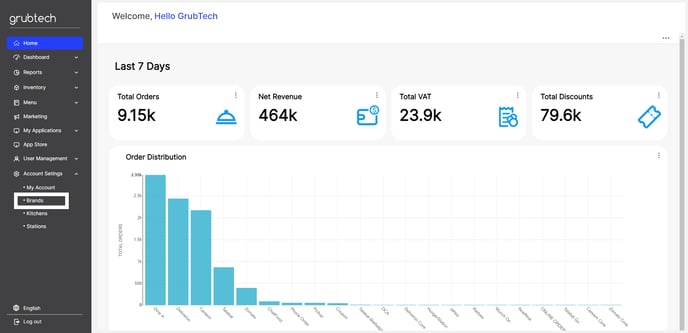 Find the brand you wish to change the name of. You can find a brand by:
1. Scrolling down.
2. Using the search box on the top right and typing brand name.
3. Using the Filter button on the top right corner of the screen to filter the brands.
Once you find the brand you wish the change the name of, click on the view icon.
You will then be able to see your brand info including the brand name.


Change the Brand Name as required.
Click Save.


You have successfully changed the brand name.