Edit a Modifier Group within a Recipe
Click on the Menu tab on the left side bar and choose the subcategory Menu Items.
Find the Recipe you would like to update either by using the Search box or the Filter
Click on the view icon to open the Recipe.
On the Modifier Groups Section, find the Modifier Group you would like to adjust and click on the dropdown menu.
Click on the Edit icon.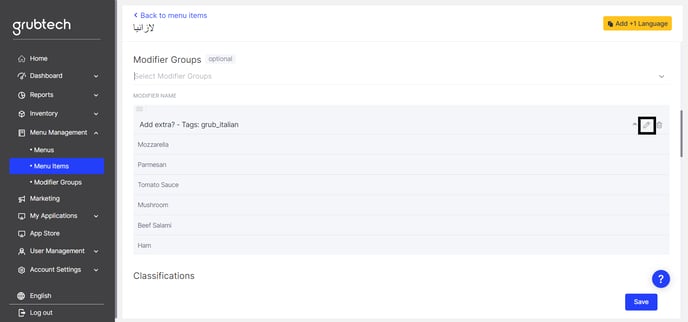 You can make changes in the modifier type (Mandatory / Optional / Custom), limit of the total quantity of the group, modifier name, modifier max limit, add a new modifier and delete a modifier.
Once you complete the changes, click on the Save button within the modifier.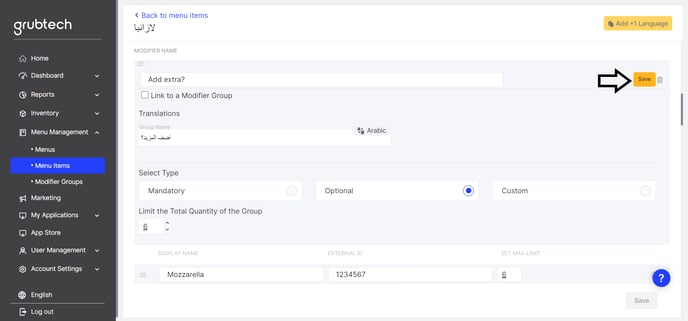 Now click on the Save button on the bottom right side.

You have successfully updated a modifier within a Recipe.


Please Note💡: By editing a modifier within a recipe you only update the modifier for this Recipe not for all the Recipes that are connected to the same modifier.