To successfully punch in a delivery order please follow the steps below:
Click on the '+ Create Order' icon on the right on the homepage and select 'Delivery' from the drop-down menu.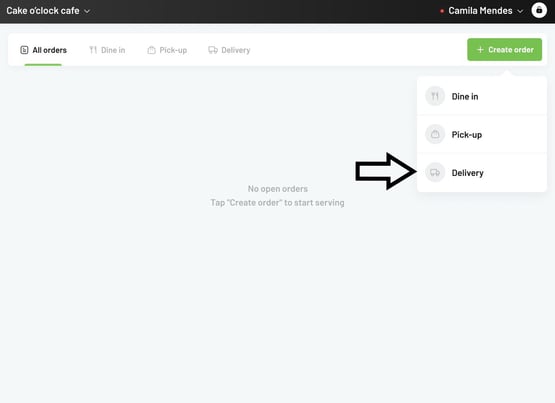 You will then be asked to fill in the customer Information
Fill in the information required:
- Phone Number
- Address
- Name
- Email (This step is optional)
- Nearest Landmark (This step is optional)


Click Save
Select the Channel you received the order from
Click Create



Please Note 💡: You will only have to choose the channel and manually punch in the order for delivery orders if it is a phone order, or from an aggregator that is not integrated with our software.


You will then be able to see the menu dashboard
Select the items from the menu as required
Once you have completed adding your items, you will be able to view them from the basket on the left
Click Checkout




Once you click checkout, you will be directed to the payment dashboard
Choose the payment method the customer would like to pay by.
Print Receipt




Please note💡: If the customer has already paid online through an aggregator, select the pre-paid option.

You have successfully completed a delivery order.