By activating GrubPOS, you are enabling your phone delivery orders, dine in and pick-up orders to be placed successfully so that the kitchen can receive them and start preparing the orders immediately.
Each GrubPOS device comes with a unique POS ID which consists of a 24-digit code, a password and a 4-digit PIN.
Our team will provide you with the necessary credentials to activate your POS device. Once you activate your device, you can choose the station of your preference to open.
Please Note💡: You will be provided with one 4-digit pin by default from the Grubtech team. However, you can create another pin or multiple pins that can allow access to whoever you would like to in the restaurant through the settings in GRUBCENTER
To activate GrubPOS on your device, follow the next few steps:
Fill in the 24-digit activation code and Password.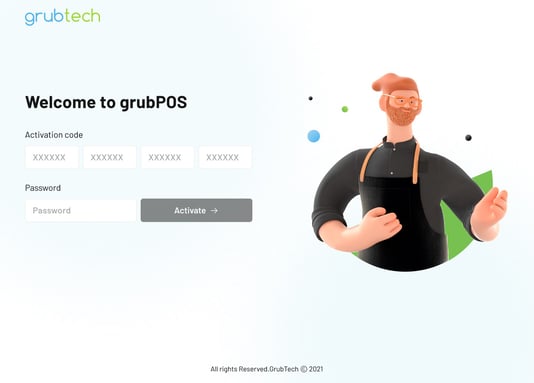 Click on Activate
Fill in the 4-digit PIN which will be the last step to log you in.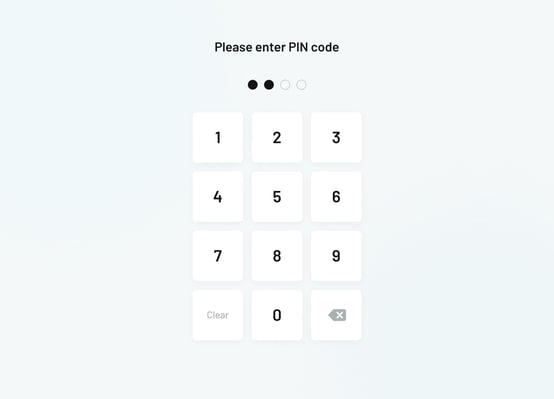 After you have successfully logged in, you will be able to see the GrubPOS Homepage
Click on the button on the top right and select the brand you would like to place orders with.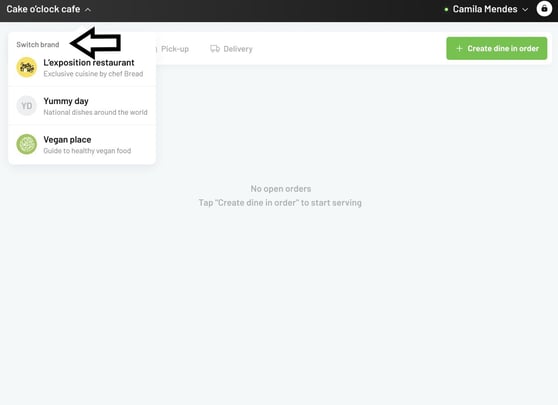 Once you have logged in and selected the brand of your choice, you will then be ready to punch in orders for your customers.