Pay later with a coupon.
Given the case that a customer wishes to use their coupon to cover part of their payment at the restaurant, kindly follow the steps below:
When the Customer is ready to pay, click on Check out.
You will then be directed to the payment dashboard.
Click on Pay later from the payment methods on the right side of the dashboard to find available coupons.
Select the coupon the customer wishes to use.


Click Apply.
Enter the PIN to get approval to use the coupon.
The applicable amount will be automatically added to the pay later.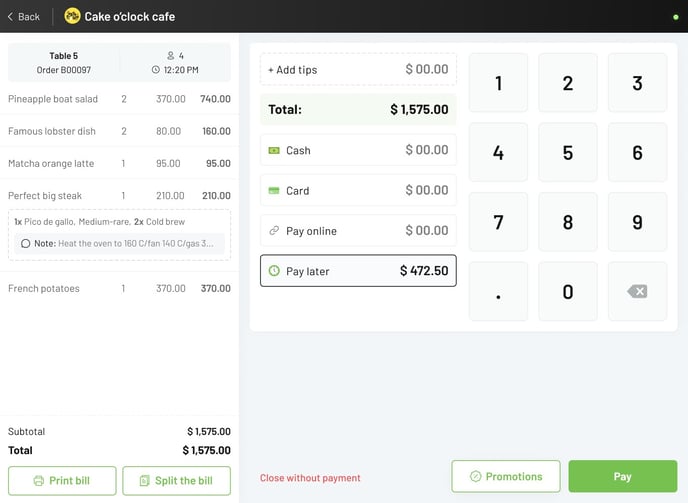 You have successfully added the coupon.
Please note 💡: The amount that will be automatically added cannot be edited. This is a fixed option. Additionally, only users with permission will be able to view and access the pay later dashboard feature from the settings drop-down menu hence why the PIN is needed when the cashiers select the pay later option from the payment dashboard.