Create a new Supplier.
If you wish to create a new supplier to place orders directly to, please follow the steps below:
Click on the Inventory tab on the left side bar and choose the subcategory Suppliers.
Click on the + New Supplier button on the top right side of the screen and start filling in the required information.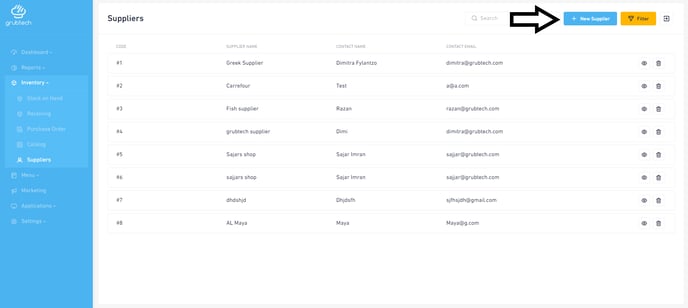 Fill in the following information:
Company name
Supplier's number
Email
Contact Name
Country Headquarters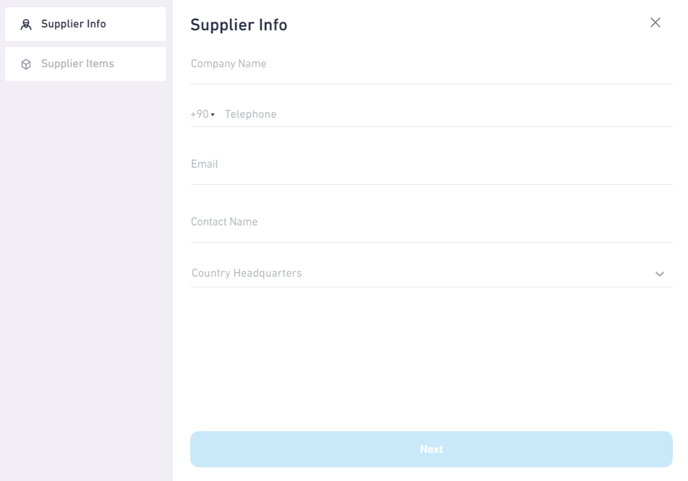 Select the items in your inventory that you wish to order from this supplier (You can add more than one item).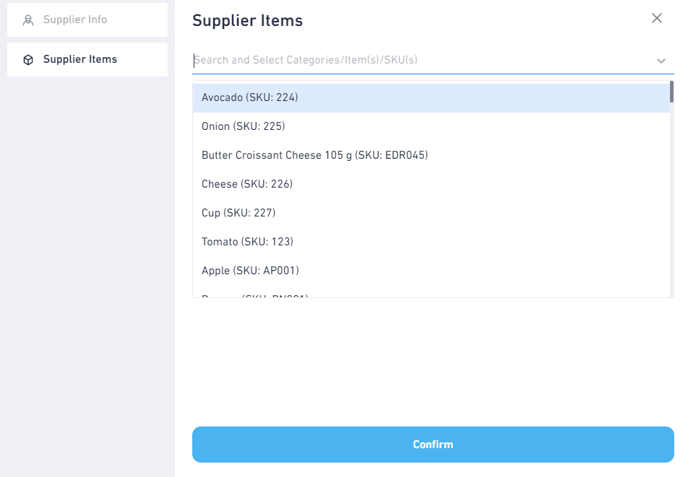 You have successfully created a new supplier.