Edit Supplier Details.
If you wish to edit suppliers' details, please follow the steps below:
Click on the Inventory tab on the left side and choose the subcategory Suppliers.
Select the Supplier you would like to make changes to and click on the view button on the far right.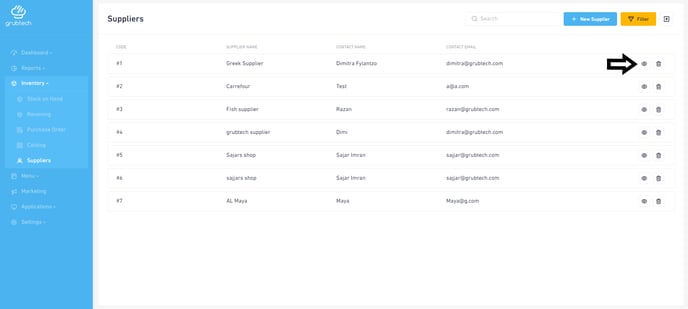 You will then be able to see the details of the supplier.
Make changes to the details of the supplier you would like to such as:
Supplier Name
Contact Name
Email
Telephone
Address
You can add more categories/ Items for your inventory.
You can delete the items that are supplied to you by the said supplier.
You can also view the completed transactions from the chosen supplier.
Once you have made the changes to the supplier details, click Save.

You have successfully edited the supplier details.